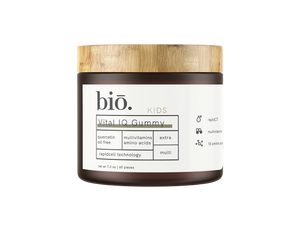 Ingredients:
rapidCT Proprietary Complex (Quercetin, Vitamin B1, Vitamin D3), Vitamin E (30 mg), Vitamin B9 Folate (200 mg), Magnesium Gluconate (50 mg), Alpha-GPC (50 mg), Vitamin C (30 mg), Vitamin B3 Inositol hexaphosphate (non-flushing) (8 mg), Vitamin B5 (2.5 mg) Vitamin B2 Riboflavin-5-Phosphate Sodium (0.75 mg), Vitamin B6 Pyridoxal-5-phosphate (0.65 mg), Vitamin A (450 mcg), Vitamin B7 (15 mcg), Vitamin B12 Methylcobalamin (1.2 mcg)

All quantities listed above are per serving.

Gummy ingredients: Corn Syrup, Sugar (From Beets), Water, Gelatin, Citric Acid, Pectin (Derived From Fruit), Natural And Artificial Flavors, Vegetable Oil (Palm) and Carnauba Leaf Wax (To Prevent Sticking), FD&C Red #40 , Yellow #6, Blue #1, Yellow #5
---
Recommended Use:
Take two gummies daily. Increase or decrease amount as needed.
Gummies are subject to melting if high temperatures are encountered during the shipping process.